Specialists in Corporate and Brand Sound
We craft elegant auditory experiences for brands. Our vision is to evoke genuine emotions, ensure distinctiveness, and maintain consistency across all sonic touchpoints, elevating the auditory essence of the brand.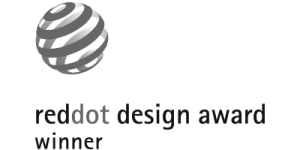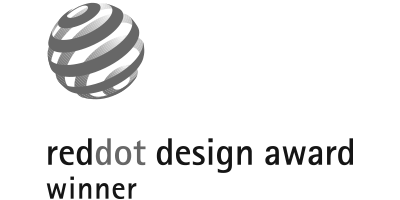 Machen Sie den kostenlosen "Sound Check"
What are the benefits of a Sound Identity?
Sound branding is the integration of sound and music to cultivate brand awareness and resonance, much like the role of visual design elements. While brand identity is commonly perceived as solely visual, it is, in essence, a rich mixture that encompasses architecture, aesthetics, language, and sound.
through brand uniformity at all points of contact
by uniquely differentiation from the competition in the auditory and audiovisual realms.
through the carefully curated effect of music on emotion
by providing memorable brand recall on an auditory level
Why
Sound Branding

is important
John Groves about
Sound Branding
The Value of a Sound Identity
A Sound Identity increases Brand Value in the following areas
Investing in audio-enhancing communicative strategies enriches the brand's appeal.
Holistic view of auditory processes
Thoughtful exploration of the auditory customer journey and close collaboration with application and touchpoint managers to understand both our current and future states.
Flexibility in terms of adaptability
The concept of a sound DNA that can be reflected in all present and future sound elements
Our System for an Auditory Signature

"Your Sound" describes the sound of your brand – not the sound of your competitors. It's about differentiation and creating brand value through recognition.
But "Your Sound" also means a sound that suits you and sonically your reflects brand attributes and personality.

"Everywhere" refers to the brand's contact points. Visitors and customers should experience the same associations with the brand across all communication channels.
Areas such as telephone, TV, radio, social media or POS are no exception.

"Always" means creating and adhering to defined usage rules – all the time! Consistency is important.
For this, guidelines and designated contact personell are necessary to ensure correct use.
Get a complimentary "Sound Check"
Assess your current music and sound utilisation.
We offer you a neutral evaluation of your current "sonic situation".
The Sound Check provides you with valuable insights and a professional assessment of whether there is room for improvement in your brand's use of music.
Wir haben hier einmal die gängigsten Bezeichnungen für Sie aufgeführt.
{ "@context": "https://schema.org", "@type": "Corporation", "name": "Groves", "alternateName": "Groves - Sound Branding", "url": "https://groves.de", "logo": "https://groves.de/wp-content/uploads/2021/02/groves_logo_small.png", "contactPoint": { "@type": "ContactPoint", "telephone": "+49404710350", "contactType": "sales", "areaServed": ["DE","US","GB","150"], "availableLanguage": ["en","German"] }, "sameAs": [ "https://de-de.facebook.com/GROVES.hamburg/", "https://twitter.com/groveshamburg", "https://www.instagram.com/groves_sound_communications/", "https://www.linkedin.com/company/groves-sound-communications" ] }
jQuery(document).ready(function($) { var delay = 100; setTimeout(function() { $('.elementor-tab-title').removeClass('elementor-active'); $('.elementor-tab-content').css('display', 'none'); }, delay); });